Announcing Who Rescued Who? Photo Sessions!
Hi Friends,
Just Right Family Cafe' is throwing a Grand Opening Celebration, and we are honored to participate.  Before we tell you what we are up to, I wanted to let you know a little about Just Right Family Cafe' (JRFC) and the owner, Jessica Quintero.
JRFC is the brainchild of Jessica Quintero and is born of her idea that Mom's should have a nice place to visit where they can relax, have great coffee, good food and their children can enjoy a wonderful play area. Yes, that's right, a play area!  I would guess one third of the cafe is devoted to the play area with lots of toys, books and even a Sleeping Beauty Castle. It's a wonderful and safe place for the little ones to play and make new friends while the Mom's (parents) relax.  JRFC is a great concept and also provides fast Wi Fi for guests.
Jessica is there much of the time serving clients and making sure they are having a pleasant experience.
The Grand Opening is officially on March 17 from 10 am – 2 pm. Just Right Family Cafe is located near downtown Campbell at 2135 South Winchester Blvd. The cafe is now open Monday – Saturday from 8 am to 4 pm.
So what are we up to?
How about some Spring Photos of your furry friends? We are calling them Who Rescued Who? sessions which will be held at the JFRC Grand Opening. Space is limited and advanced sign up is suggested, but not required  Just be sure to bring your furry friends!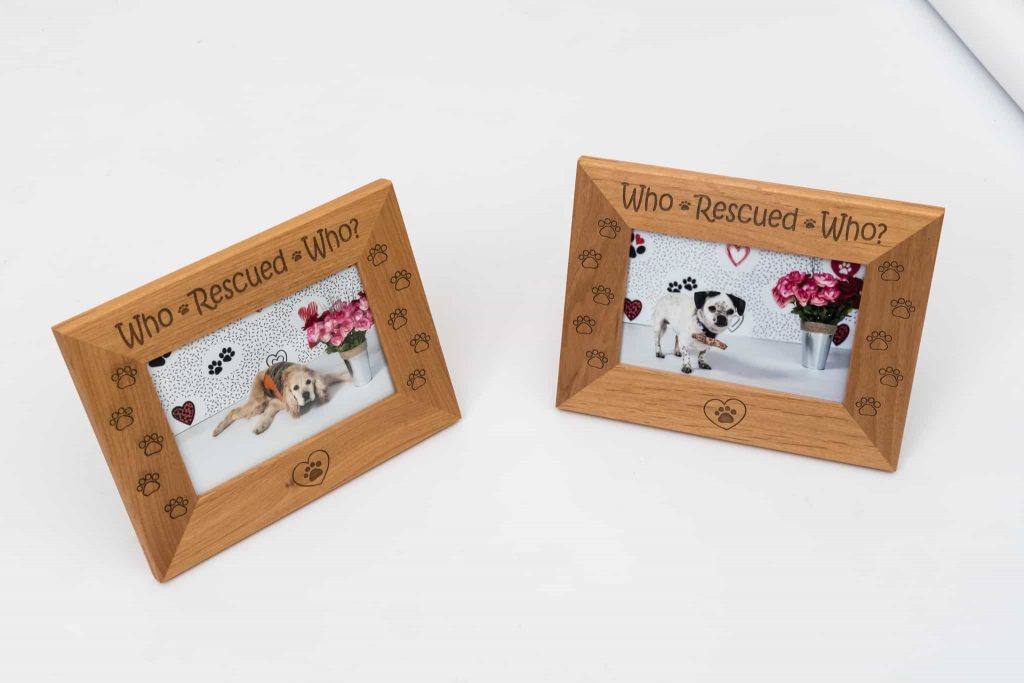 Fun, right? Here are some photo samples.
But it wouldn't do unless a portion of the proceeds went to a great pet rescue!  Angel Dog Photography partnered with Every Pet's Dream pet rescue.  This wonderful rescue group will receive $25 from every photo session and is committed to finding caring homes for dogs who would otherwise be euthanized. You can follow their good works on Facebook and on Every Pet's Dream website.
So what's the deal?
For only $75 here is what you get:
A beautiful 4 x 6″ photo in a Who Rescued Who? frame.
A digital file for social media sharing.
Every Pet's Dream $25 charitable donation.
If you want other photos or more products, we have special event pricing, including two collections and an a la carte' price list.
For more details and to sign up, go to our Who Rescued Who? page. We can't wait to see you on March 17!