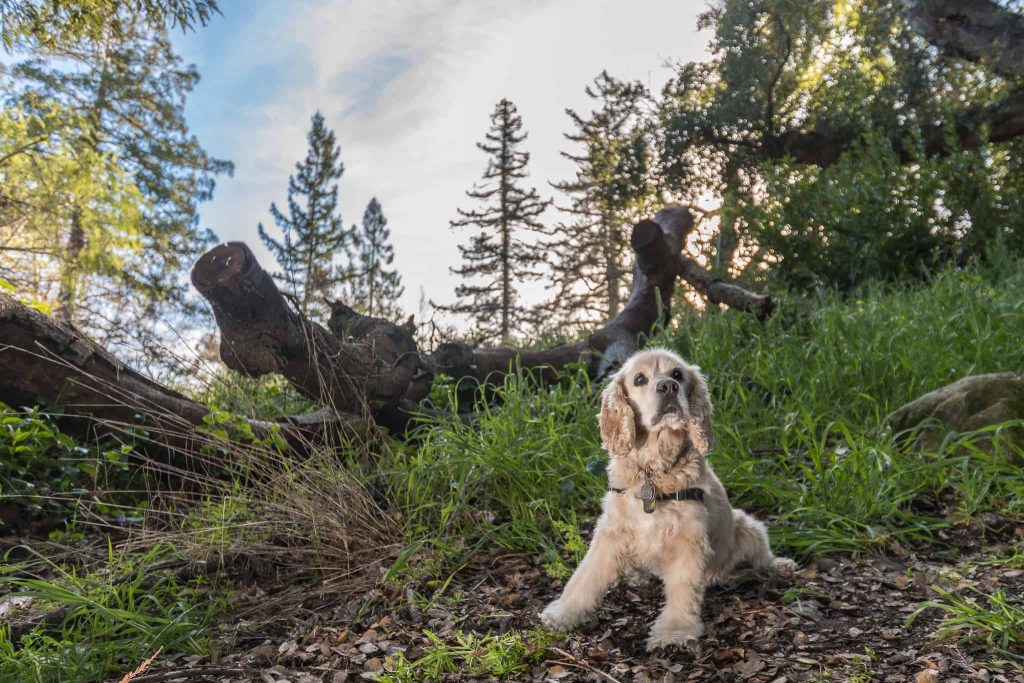 Remembering Our Angel Dog
Hi Friends,
Our 17-year old Cocker Spaniel, Arnie, peacefully crossed the Rainbow Bridge last Saturday, January 27th. He has been the inspiration for our business and our work with rescues. For us, he was "that dog."
We knew this day was coming for awhile. He had intestinal cancer (diagnosed all the way back in November 2016, he was a fighter) and was slowly weakening.  Arnie gave us that nod on Friday, January, 26, it was time to be with his creator.
He Brought Joy!
The joy he brought to our lives was unbelievable! He was eager for every adventure and there for every bump. We had soo much fun! It was obvious he loved everything about his life, his routines (walks and food at the same times everyday), toys, bones and treats. He especially loved all the experiences shared with family and friends.   Arnie knew when we got in the car and gave him his doggy bagel that he was in for another adventure. The tail never stopped wagging, and he never stopped smiling.
We will miss him terribly but will always cherish the great memories. We were so blessed. RIP our loyal friend.