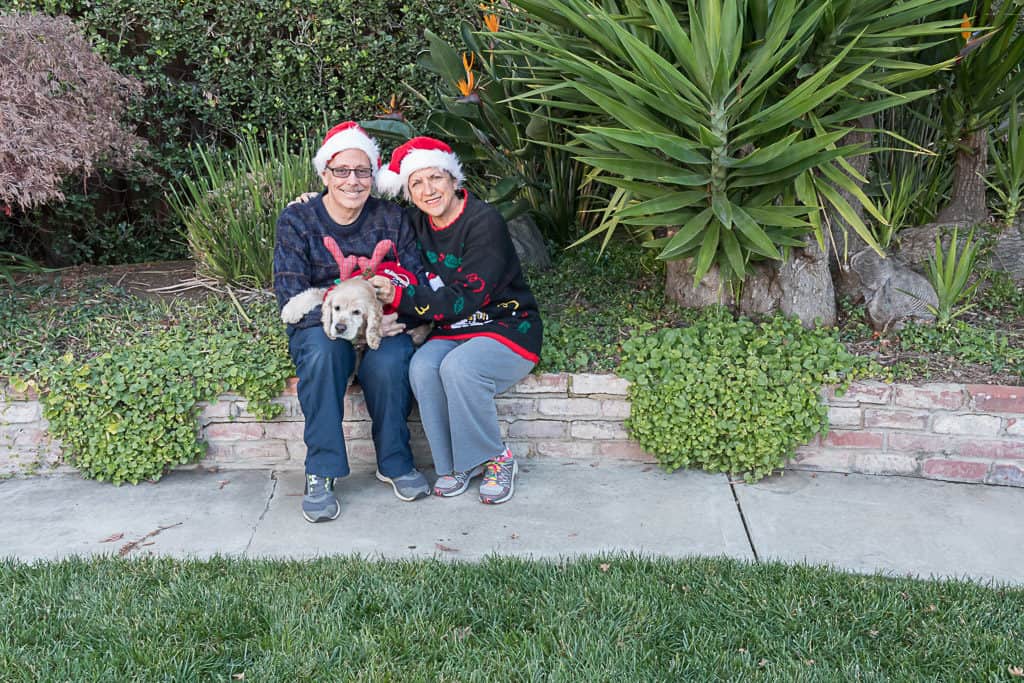 Hi, I'm Jim. I have been taking dog and pet photos for many years at local dog parks, animal shelters and local rescues. My wife Judy and I are life long animal lovers, and we both grew up with pets. I have lots of experience with chickens, cows, and pigs and a special connection with animals that built a special bond and trust with them. My wife grew up riding horses and still looks back fondly at many horse show albums and photos taken by family members. All of this created a huge passion for animals and pets.
The beautiful dog in the middle is Arnie, our Angel Dog. He passed away in January 2018 at 18 years old. He brought immense joy to our lives during his 14 years with us. Arnie had a wonderful life filled with fun outings, daily walks, and wonderful friends. We are grateful for the joy he brought to your lives and grateful that we have many beautiful photos to remember him by.
We love photographing pets doing all the entertaining things they do while playing, running, guarding, resting, or just being charming and silly.
Our promise is to bring our passion to capturing memories of you and your pets.
Our dog Arnie was an endless source of joy and inspiration. Sadly, he was recently euthanized a few months shy of his 18th birthday. He graced us with amazing enthusiasm, boundless energy, and a huge heart. We had so much fun! Each day with him was a gift with many adventurous walks and hikes, frequent trips to the dog park, and long car trips from Silicon Valley to the Sierra foothills. It goes without saying that he was a frequent dog model!
Arnie came to us at crucial time in our lives. He has seen us through family members' births, passings, holiday gatherings and other memorable occasions. Arnie has been a constant source of comfort and companionship for everyone in our family! We started calling him Arnie the Angel Dog, which inspired us to produce a slideshow about the joy he has brought to our lives.
We are located in Campbell, and serve San Jose, Silicon Valley and Santa Cruz